---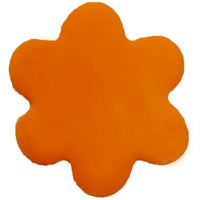 Blossom Dust
Blossom Dust is used to achieve light or deep vibrant color with a pretty matte finish!
Ideal for gumpaste, fondant, and cookies.
Color: Lemon
Net Weight: 2g
Non-Toxic, however, considered for decorative purposes only!

How to Use:

Mix with flavor oil or use dry! Use a brush to paint product on as desired. 

Mix into buttercream or royal icing for added shimmer to your sweet treats!
Brush onto your homemade, room temperature chocolates! Blossom Dust sticks very well to dry chocolates!
---
BoxyBake loves cake! We have almost everything you need to create beautiful cakes, cupcakes, cookies, candies, and more for any event! Not only do we have the essentials for making cakes, we have the necessary tools to assemble mind-blowing creations! The possibilities are endless with creativity and the proper tools!